High Quality, Quick Chimney Repairs In Bedford
For more than ten years, homeowners in Bedford have employed our services at A1 Roofing Bedford in resolving all their chimney problems. Chimneys require constant maintenance and care, this is because every day they are exposed to all the natural elements: wind, sun, rain, etc. Homeowners in Bedford are advised to implement the necessary chimney maintenance as soon as possible, as delays could lead to severe damages. Your safety is A1 Roofing Bedford concern, this is why we work endlessly to ensure that our services do not only cause your chimneys to operate at a 100% efficiency, they also significantly boost your Bedford homes security and safety. At A1 Roofing Bedford, our chimney repair staff are perfectly capable of handling all types of repairs, regardless of the context. A1 Roofing Bedford have a dedicated staff who are willing to hear from you at all times of the day to attend to whatever questions you might have about our services in the Bedford area.
Our Guarantee
---
Free site visit and survey
No hidden costs
British standards compliant
Fully Insured
Clean and efficient
Professional workmanship
A1 Roofing Bedford's Promise
A1 Roofing Bedford Certified staff utilizing the best in modern technology You are guaranteed to be serviced by well trained professional A1 Roofing Bedford staff who are extremely adept at utilizing the most cutting edge techniques in the industry. Apart from our promise of quality that is provided with each technician, A1 Roofing Bedford staff are also highly respectful and courteous- ensuring that you are accorded the necessary level of courtesy and respect. A1 Roofing Bedford services have been seasoned with years of constant experience, so this is why we are able to effectively identify the problems your chimney may have, and proffer an appropriate solution.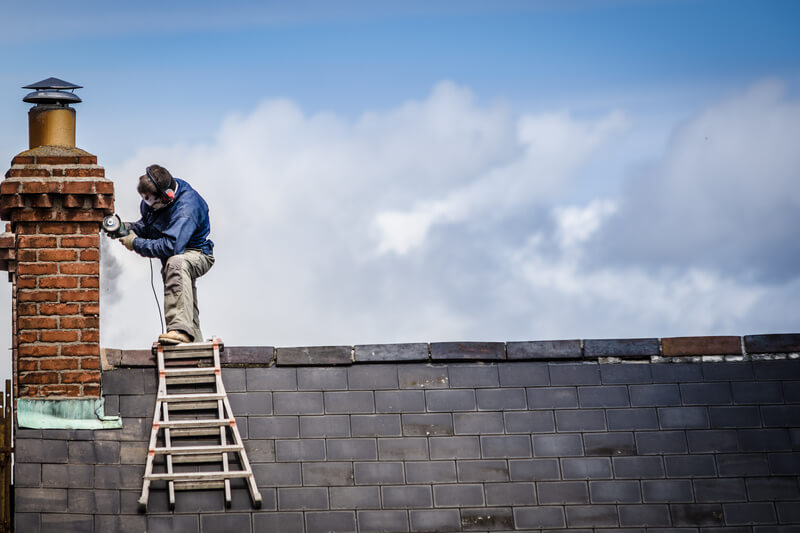 Due to this ability to diagnose chimney problems almost instantly, A1 Roofing Bedford are able to help you properly prepare for the financial costs repair project. Fireplaces and stoves in Bedford cannot work as required when they are hampered by a faulty chimney.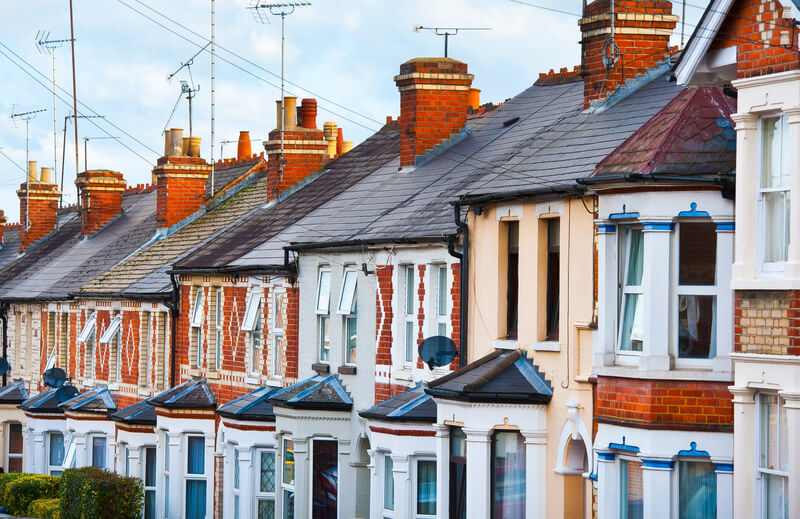 A1 Roofing Bedford Best Practices To Ensure Your Chimney Works Efficiently
Chimneys can pose a fire hazard to homeowners in Bedford when chimney breaks anywhere on the chimney are left unattended to. Many homeowners in Bedford think that they save money by ignoring minor faults to the chimney. However, little cracks in the chimney crown could go on ahead to become exacerbated- causing significant damage to the internal parts of the chimney.
To the layman, these faults may be terribly difficult to spot and this is why many times they are overlooked until they degenerate into something even more disastrous in Bedford. A1 Roofing Bedford employs the use of only the most cutting edge industry techniques to handle all manner of issues regardless of their scale. A1 Roofing Bedford make sure we use specific tools to achieve the necessary diagnoses so our technicians are able to properly assess what is wrong with your chimney in Bedford. With this, A1 Roofing Bedford are able to decide on the appropriate solution in Bedford. A1 Roofing Bedford offer only the most comprehensive chimney maintenance and cleaning services in Bedford. Annually, residents of Bedford have to deal with recurring damages to themselves due to hazardous chimneys. As the saying goes, prevention is better than cure, and this applies to your chimney's well-being aside from your health in Bedford. Residents in the region where we operate know our promise at A1 Roofing Bedford, which is to deliver only the highest levels of quality, no matter what. That Is why A1 Roofing Bedford are always ready to attend to your requests whenever these complications may come up in your chimneys in Bedford. Please do not hesitate to avail yourself of our services whenever you find yourself in need of our chimney repair services.
Do You Need Help ?
Call Us Now On
Why You Should Choose A1 Roofing Bedford
Discover why A1 Roofing Bedford are considered one of the best at chimney repairs. Technicians under A1 Roofing Bedford employ are highly trained to meet industry standards and come highly certified to deliver only the best. Not only are they experienced, but A1 Roofing Bedford ensure that they undergo constant training so that they are never behind on the latest chimney repair techniques.
A1 Roofing Bedford Customers Can Rest Assured In Our Ability To Satisfy Their Needs
A1 Roofing Bedford technicians do not complete projects just for completions sake, but they ensure that all aspects of the customers'needs are met, while providing the highest quality of service possible. A1 Roofing Bedford specialists are adept at ensuring that the site where the project is being carried out is not despoiled by the repair work, A1 Roofing Bedford make sure of this by ensuring the initial inspection thoroughly accounts for all elements of the site before the project begins in full.
A1 Roofing Bedford Free Quotation For Any Chimney Repair Jobs
Our staff is always willing to hear from clients in Bedford. A1 Roofing Bedford are always prepared to handle all problems you may be facing with your chimneys, providing you with the necessary assistance and guidance you may require. If you have any problems with your chimney, or you just need some advice, we are always willing to help A1 Roofing Bedford on 01234 604076, as our service agents are always ready to attend to all your worries.
A1 Roofing Bedford Chimney Repair Experts Narrow Down To What Is Causing The Chimney Malfunction
A1 Roofing Bedford ensure that the solutions we implement to your chimneys are appropriate to the root cause that we try to put in an extra effort to identify; this is to reduce costs significantly, and speed up repair work. Benefit From The Latest In Technology And Years Of Experience From A1 Roofing Bedford
All Types of Roofing Work Undertaken
Do You Need Help ?
Call Us Now On
A1 Roofing Bedford Unparalleled Chimney Repairs And Maintenance In Bedford
The deterioration of a chimney in Bedford is expected, as it is one of the most exposed aspects of a house. We work hard in Bedford to become the standard when it comes to chimney repair work in the region, this is our promise at A1 Roofing Bedford. A1 Roofing Bedford are known in the industry for our dependable, trustworthy and courteous technicians in Bedford. A1 Roofing Bedford operate with the confidence of providing services to clients for over ten years, ensuring that we are able to assess and diagnose the appropriate chimney repairs as quickly as possible. Our track record at A1 Roofing Bedford is easily verified, and once you enquire you will discover that hundreds of satisfied customers will agree that our repair services are unrivalled in the industry today. Your chimney will function as new with the help of the experts at A1 Roofing Bedford